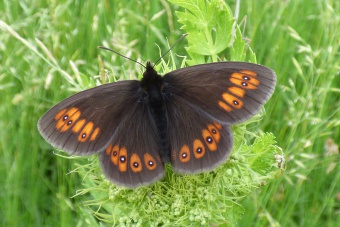 Almond-eyed Ringlet/ photo Mario Langourov ©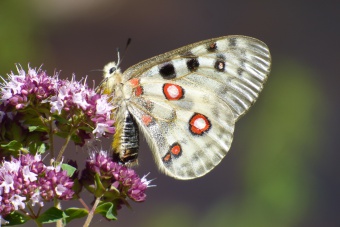 Apollo/ photo Mario Langourov ©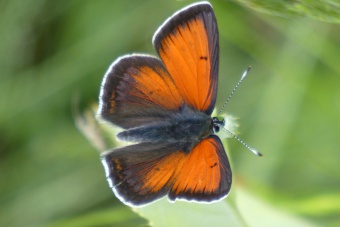 Balkan Copper/ photo Mario Langourov ©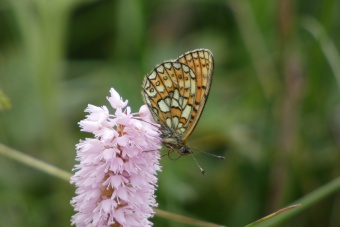 Bog Fritillary/ photo Mario Langourov ©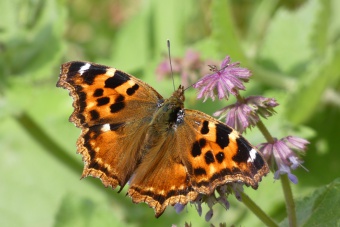 False Comma/ photo Mario Langourov ©
SUMMARY
DETAILS IN PDF
PRICES
Group size: 4-14 persons 1290 EUR
Individual: 2-3 persons 1485 EUR
Single room supplement: 175 EUR
Deposit: 200 EUR
Price include: Transport with comfortable bus and coach, Accommodation in good hotels with private facilities, full board, professional guide and all entrance taxes.
The price does not include: Airfares, travel insurance, alcohol drinks and cigarettes, room service, telephone calls.
12 days
12 June 2022 - 23 June 2022
Day by day itinerary
Day 1
Arrival at Sofia airport and short transfer to the small town of Dragoman, situated just northwest of Sofia, for a three-night stay. On the way we will visit the Aldomirovo marsh. Accommodation and dinner.
Days 2 and 3
Both days will explore the Dragoman marsh and its surroundings - dry limestone hills, bushy and mountain areas. The limestone hills around are home for many butterflies to search for. We will also explore the Ponor Mountain, a part of the Balkan Range, looking for Balkan Copper, Large Copper, Russian Heath, Safflower Skipper, Weaver's Fritillary, Eros Blue, Mountain Small White, Meleager's Blue and many more. The marsh itself is a precious wetland, one of the three marshes in Europe on lime terrain. It has extensive reed beds, home to birds such as all the European crakes, Bittern, Ferruginous Duck, Bearded Tit and many more. Other birds will include Sombre Tit, Long-legged Buzzard, Goshawk, Rock Thrush, Rock Bunting, Alpine Chough and many more, while the wet meadows are full of Corncrakes and Quails.
Day 4
Travel north to our next base - the small town of Chiprovtsi, famous for its traditional handmade carpets. Stay for three nights in a small family hotel. On the way we will explore some more limestone hills and meadows near Gintsi, the Petrohan pass and high mountain zone close to the border.
Day 5
Today we will drive with 4WD vehicle and walk towards the highest zone near to 2000 meters above the sea level. The day will be spent high up in the mountains looking for high altitude species and especially for the recently discovered, new species to Bulgaria - the Violet Copper. Other species to be seen Clouded Apollo, Eastern Large Heath, Mountain Argus, Bright-eyed Ringlet and Freyer's Purple Emperor.
Day 6
Exploring some of the remote valleys at the footslopes of the mountain. Our pleasant walk will bring us many species of butterflies, including one of the holidays - main target - the Freyer's Fritillary and many others like Cardinal, Blue Argus, Geranium Argus, Chequered Blue, Amanda's Blue.
Day 7
We will be entering Serbia today, through the recently opened new border crossing point. Drive to the mountain locality known as Babin Zub on the opposite side of the Stara planina, where we will spend the next two days. We will break the journey with a few stops on the way, looking for butterflies. Upon arrival, accommodation for three nights in local hotel ideally situated for exploring the area next two days.
Days 8 and 9
Both days we will explore the surroundings of Babin Zub. Will spent time in some of the meadows up to the subalpine zone in the area, mountain bogs and rivers. Our main targets here are the very rare Bog Fritillary and the elusive False Comma, but we expect to see over a 50 species of butterfly in this pristine habitat - Balkan Copper, Eros Blue, Twin-spot Fritillary, Yellow Banded Skipper, Great Sooty Satyr, Almond-eyed Ringlet.
Day 10
Transfer to our next base situated in mountain woods above Pirot for a two-night stay. On the way will explore a rocky river valley for a good variety of species, including large numbers of Apollo. Other species will include: Hungarian and Common Gliders, Freyer's Fritillary, Zephyr Blue, Tufted Marbled Skipper.
Day 11
Day spent in some of the gullies and meadows in the limestone area SE of the town. Relaxing walks in this remote areas among beautiful sceneries and many butterflies: Purple Emperor, Lesser Purple Emperor, Delattin's Grayling, Nickerl's Fritillary, Large Tortoiseshell, Ripart's Anomalous Blue, Eastern Baton Blue, Spinose Skipper.
Day 12
Transfer to Sofia airport for the flight back home. If time permitting we will have few stops on the way.
languages
English