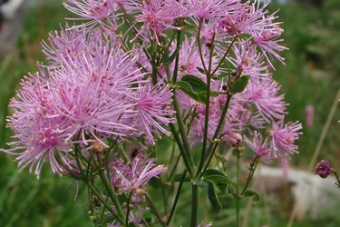 photo Assen Ignatov ©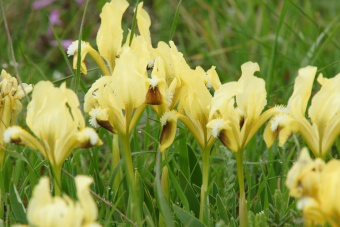 photo Assen Ignatov ©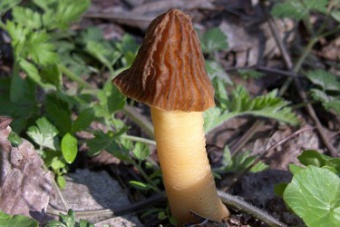 photo Assen Ignatov ©
SUMMARY
DETAILS IN PDF
PRICES
Group size: 4-14 persons 1210 EUR
Individual: 2-3 persons 1560 EUR
Deposit: 200 EUR
Single room supplement: 170 EUR
Price includes: Transport with comfortable bus and coach, accommodation in good hotels with private facilities, full board, professional guide and entrance taxes.
The price does not include: Airfares, travel insurance, alcohol drinks and cigarettes, room service, telephone calls.
12 days
18 June 2022 - 29 June 2022
MOUNTAIN BOTANICAL TOUR

Period: 18 – 29 June 2022
Best period: June – end of July

The Bulgarian flora is represented by over 3 800 species of vascular and more than 6 500 nonvascular plants and fungi. Woods take more than 27% of Bulgaria territory. Approximately 5% of the flora is represented by endemic species, 285 plants are Balkan endemics and 270 plants are Bulgarian endemics. There is a great number of relict plant species. The oldest tree in Bulgaria is 1650 years aged, its trunk thickness is 7, 45 m and it is 23, 40 m high. The highest tree in Bulgaria is the Baikusheva Mura with 62 m height and 360 years of age. The Orchids are represented in Bulgaria with 68 species. Thus, Bulgaria ranks among the most biologically diverse countries in Europe. On this tour we can explore the best botanical places in Bulgaria and we can discover many Bulgarian and Balkan endemics.
Day by day itinerary
Day 1
Arrival at the Sofia Airport and transfer to our hotel in the Mountain of Vitosha near to the town. We will spend two nights in our hotel. After accommodation we will explore the region around the hotel. Dinner and overnight.
Day 2
On this day we will visit the High-plateau on 2 000 – 2 100 m altitude. We will visit the natural reserve "Bistrishko Branishte" – light walking. Late in the afternoon we will return to the hotel. Dinner and overnight.
Possible species for days 1 and 2:
Picea abies, Pinus sylvestris, Pinus peuce, Juniperus sibirica, Salix waldsteiniana, Salix lapponum, Nardus stricta, Juncus trifidus, Eriophorum latifolium, Deschampsia caespitosa, Potentilla erecta, Potentilla ternata, Lathyrus alpestris, Geranium coeruleatum, Leontodon rilaensis, Arctostaphyllos uva-ursi, Hesperis dinarica, Traunsteinera globosa, Nigritella nigra, Dactylorhiza cordigera, Gentiana punctata, Gentiana lutea, Lilium jankae, Lilium martagon, Aquilegia aurea, Anemone narcissiflora, Trollius europaeus, Ranunculus platanifolius, Bruckenthalia spiculifolia, Silene roemerii, Geum coccineum, Geum montanum, Angelica pancicii, Luzula deflexa, Carex tricolor, Sesleria comosa, Festuca valida, Thalictrum aquilegifolium, Parnasia palustris, Epilobium alsinifolium ssp. parviflorum, Jasione bulgarica, Streptopus amplexifolius, Dianthus microlepis, Jovibarba heuffelii, Swertia perennis, Lonicera nigra, Pseudorchis albida, Valeriana tripteris, Saxifraga stellaris, Senecio pancicii.
Day 3
On this day after breakfast we will make a short transfer to the South. We will explore the natural reserve of Ostritsa at Golo Bardo Mt. At this place we expect to discover some of these species:
Tulipa urumofii, Edraianthus serbicus, Verbascum urumoffii, Anthyllis aurea, Iris reichenbachii, Onosma taurica, Astragalus wilmottianus, Astragalus angustifolius, Artemisia alba, Artemisia pontica, Fraxinus ornus, Sorbus austriaca, Anemone sylvestris, Viburnum lantana, Cotinus cogyggria, Daphne cneorum, Syringa vulgaris, Fritillaria orientalis, Genista sessilifolia ssp. trifoliata, Astragalus monpessulanus, Teucrium pollium, Carlina acanthifolia, Trinia glauca, Laserpitium siler, Dictamnus albus;
After lunch we will have a transfer to the Mountain of Osogovo. Accommodation in a hotel.
Day 4
On this day we will explore the rich flora of the subalpine belt of Osogovo Mt (medium difficulty walking). We expect to observe some of these species:
Achillea lingulata, Achillea chrysocoma, Silene asterias, Silene velenovskyana, Sesleria comosa, Arctostaphylos uva-ursi, Cicerbita alpina, Matricaria caucasica, Dianthus microlepis, Genista depressa, Gentianella bulgarica, Acinos alpinus, Viola gracilis, Anthenaria dioica, Chamaecytisus absinthioides, Armeria rumelica, Knautia midzorensis, Knautia dinarica ,Pinguicula balcanica, Digitalis viridiflora, Campanula moesiaca, Sibbaldia parviflora, Senecio subalpinus, Pastinaca hirsuta, Cirsium appendiculatum, Plantago atrata, Festuca rubra, Festuca valida, Gymnadenia conopsea, Dactylorhiza cordigera, Jovibarba heuffelii and other interesting rare and endemic species.
Dinner and overnight.
Day 5
After breakfast we will make a transfer to Rila Mt, where we are going to visit the famous Rila monastery and to have a plant watching in its vicinities. Some interesting species, which we might see there are:
Sempervivum erythraeum, Chamaecytisus absinthioides, Gentiana lutea, Verbascum jankaeanum, Lilium jankae, Viola orbelica, Achillea distans, Silene velenovskyana, Silene lerchenfeldiana, Silene waldstainiana, Symphyandra wanneri etc.;
In the afternoon we will make a transfer to the picturesque town of Bansko in Pirin Mt.
Day 6
On this day we will visit the region of the highest peak in Pirin Mt – Vihren, famous with its great variety of rare plants and local endemics. We expect to discover:
Pinus heldreichii, Pinus nigra, Pinus peuce, Pinus mugo, Brassica jordanovii, Papver degenii, Daphne oleoides, Daphne cneorum, Dryas octopetala, Empetrum nigrium, Centaurea achtarovii, Oxytropis urumovii, Oxytropis campestris, Verbascum davidovii, Festuca pirinica, Festuca pirinensis, Cryptogramma crispa, Linum alpinum ssp. pirinicum, Carex pirinensis, Poa pirinica, Erigeron vichrensis, Rhinanthus javorkae, Aubrieta columnae ssp. pirinica, Aquilegia aurea, Allysum cuneifolium ssp. pirinicum, Saxifraga discolor, Saxifraga sprunerii, Saxifraga stribrnyi, Saxifraga ferdinandi-coburgii, Onobrychis pindicola, Anthyllis vulneraria ssp. vitellina, Viola orbelica, Viola orphanidis, Primula halleri, Veronica kellererii, Bartsia alpina, Centaurea mannagettae ssp. pirinica, Chondrilla urumoffii, Dianthus microlepis, Anemone narcissiflora, Arabis ferdinandi-coburgii, Aubrieta gracilis, Salix reticulata, Salix herbacea, Thymus perinicus;
On this day walking will be however difficult, and an option is available for those who don't want to climb the Vihren peak. They might spend the time watching plants in the vicinity of the chalet of Vihren.
Day 7
On this day we will spend another day to get familiar with the endemic flora of Pirin Mt. We will reach the chalet of Yavorov by cars and will hav not a difficult walking in the vicinity. Then we will go back by walking or by cars. We expect to see some of the plants we have already seen the day before, but some other will be added to our checklist, e.g. Centaurea mannagetae, Kernera saxatilis, Campanula jordanovii, Potentilla regis-borisii;
Return to the hotel. Diner and overnight.
Day 8
On this day we will continue our trip to the Mountain of Rila – we are going to have an acceptable transfer to Yakorudski ezera lakes above the village of Yakoruda, where we expect to see some interesting flowers, e.g. Primula deorum, Viola dacica, Senecio pancicii, Pseudorchis albida, Pseudorchis frivaldii, Geum bulgaricum, Gentiana pyrenaica, Swertia perennis and others. Late in the afternoon we will return to our hotel.
Day 9
On this day we are going to have a transfer to Devin/Trigrad, en-route visiting the famous botanical place of Beglika in the Western Rhodopes. There we expect to see some rare plants and endemics, such as Galium boreale, Geum rhodopaeum, Potentilla palustris, Sedum kostovii, Viola rhodopeia, Veronica rhodopeia, Linum capitatum, Armeria rumelica, Astragalus alopecurus and other interesting plants.
In the afternoon – transfer and accommodation in the hotel.
Day 10
This day we will devote to explore the very rich and interesting flora of the famous Trigrad Gorge, where exists an interesting mixture of both subalpine, endemic and mediterranean plants, incl. a great number of local endemics. Some of the plants that we expect to see there are:
Arenaria rhodopea, Allysoides bulgarica, Sedum kostovii, Saxifraga stribrnyi, Saxifraga sempervivum, Iris reichenbachii, Sideritis scardica, Lathrea rhodopea, Haberlea rhodopensis, Morina persica, Trachelium rumelianum, Marubium friwaldskyanum, Scabiosa rhodopensis, Chondrilla urumofiii, Secale rhodopaeum, Onosma rhodopaea, Ostrya carpinifolia, Abies regis-borisii, Astragalus angustifolius, Astagalus monspessulanus, Micromeria dalmatica ssp. bulgarica, Aquilegia nigricans, Achillea ageratifolia, Petkovia orphanidea;
Option – visit to the Devil's throath cave.
Day 11
On this day we are going to visit the village of Shiroka luka.
We expect to see there some of these species:
Gymnadenia conopsea, Orchis morio, Orchis tridentata, Orchis pallens, Dactylorhiza cordigera, Viola ganiatsasii, Geum coccineum, Geum rivale, Potentilla palustris;
In the afternoon we will make a transfer to the town of Assenovgrad, en route visiting the famous Bachkovo monastery and Assenova krepost fortress. We may see some of the following plants: Epipactis microphylla, Orchis tridentata, Orchis purpurea, Ophrys cornuta, Salvia sclarea, Bituminaria bituminosa, Verbascum decorum, Genista rumelica, Achillea clypeolata, Achillea coarctata, Achillea depressa, Celsia orientalis, Celsia bugulifolia, Galium rhodopeum and others. The hills near Assenova krepost are the place where the late prof. Velenovsky has found many endemic species, which he described for the first time.
Day 12
Early in the morning we will continue our trip to the town of Sofia. Depending on your departure flight we might have some free time in Sofia.
More reading:
Guides to the Bulgarian flora are available only in Bulgarian, but the reader might refer to the following book:
Polunin, O. 1980. Flowers of Greece and the Balkans. Oxford University Press. (any edition of this book is suitable).
Experienced readers may also refer to Flora Europaea, but carefully, since it does not cover all the endemic species of the Balkans.
languages
English